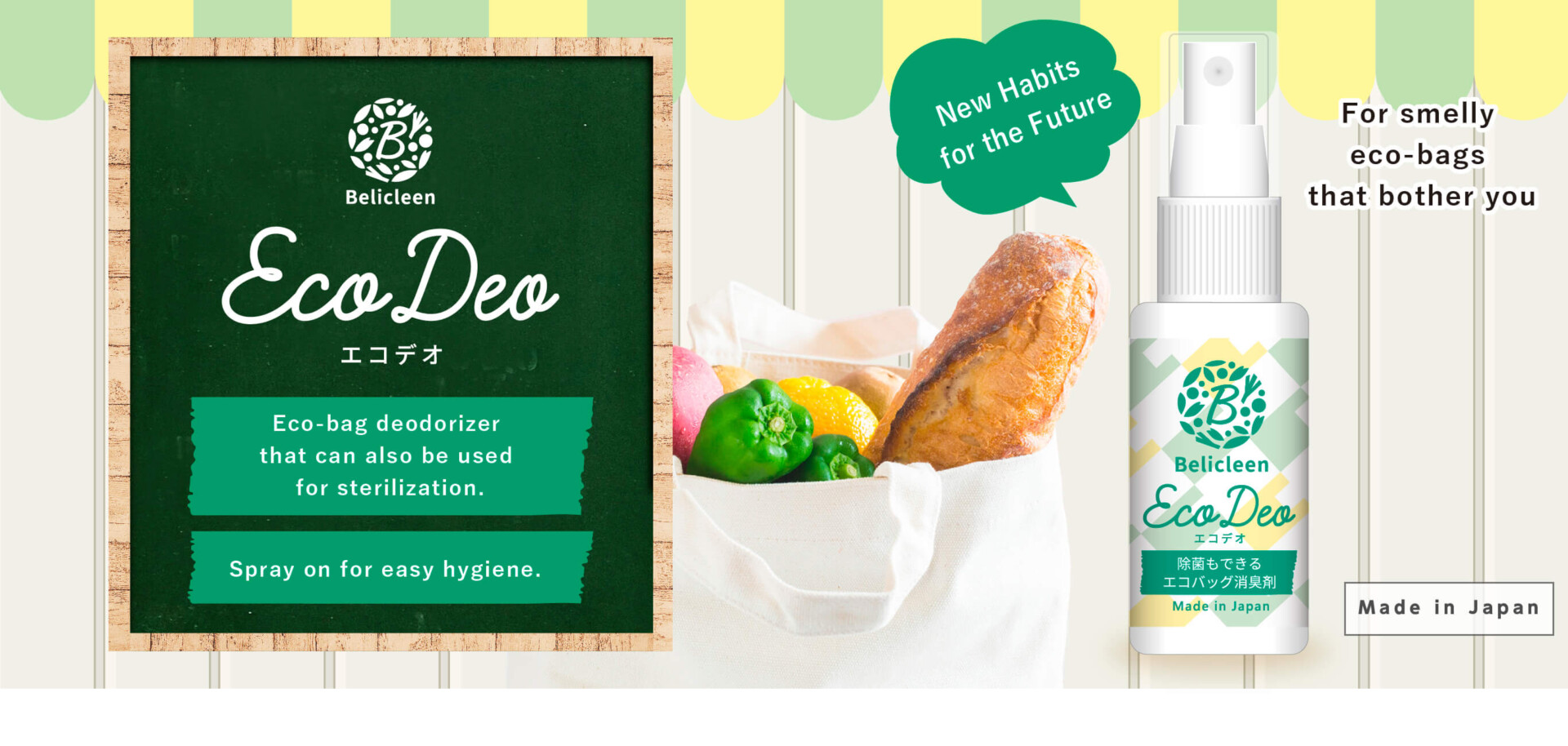 Hygiene measures for eco-bags that you care about.
With the introduction of plastic bags, more and more people are using eco-bags. As we use eco-bags, they get dirty and bacteria increases. Eco-bags are very unhygienic if they are left as they are to hold daily foodstuffs!
This is the solution to the smell and bacteria of eco-bags. Keep your eco-bag clean with Vericlean's Eco Deo.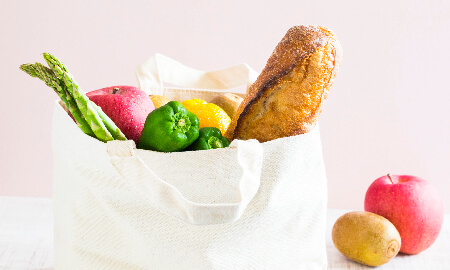 "Dirty eco-bags" are actually scary.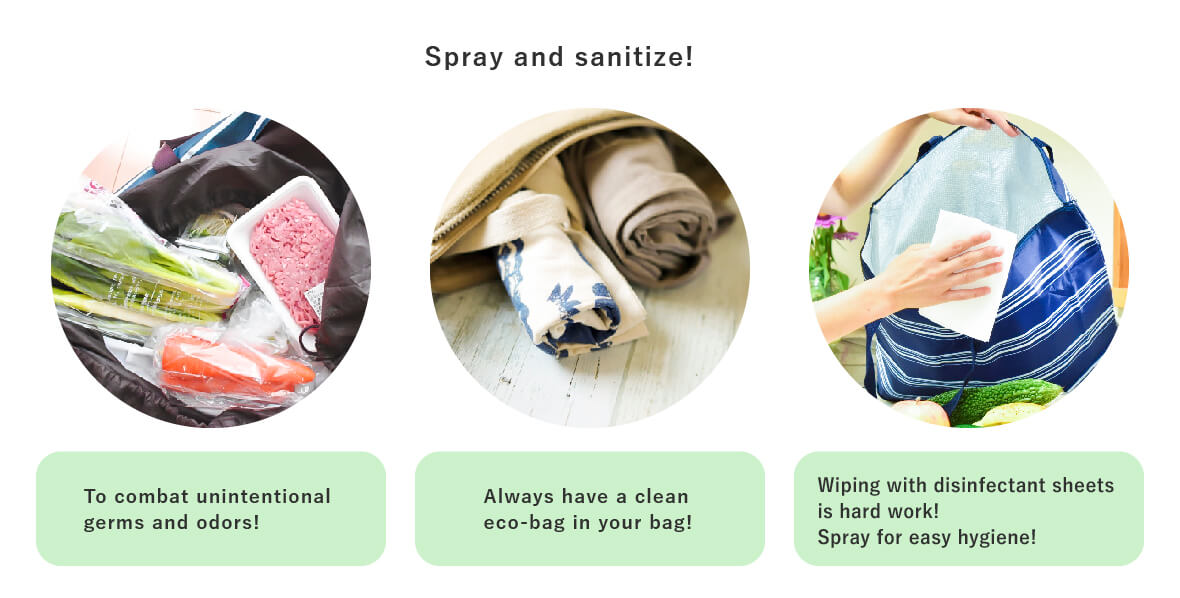 Eco-bags may not look very dirty, but they actually have more dirt on them than you think!
Leaving a dirty or wet eco-bag unattended will not only cause odor, but may also breed germs. Therefore, it is important to thoroughly sanitize your eco-bag and remove any viruses that may have adhered to its surface.
Let's start a new hygiene habit with Vericlean's Eco Deo as well as washing hands and gargling.
How to use
1.Remove the cap. Spray the eco-bag about 10cm away from the bag. 2. Spray the solution on the eco-bag about 10cm away from the bag. 3.Shake the bag gently to dry it well before use.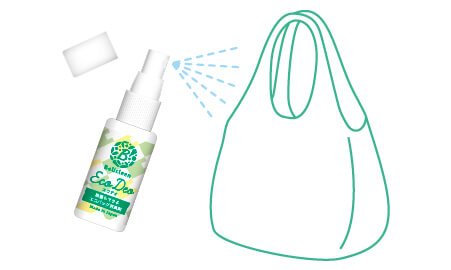 Spec
[Usage]
Eco bag deodorant
● If you are concerned about discoloration or stains, test in an inconspicuous place.
● Not all bacteria are sterilized.
Contents: 30mL
Ingredients: stabilized chlorine dioxide, additives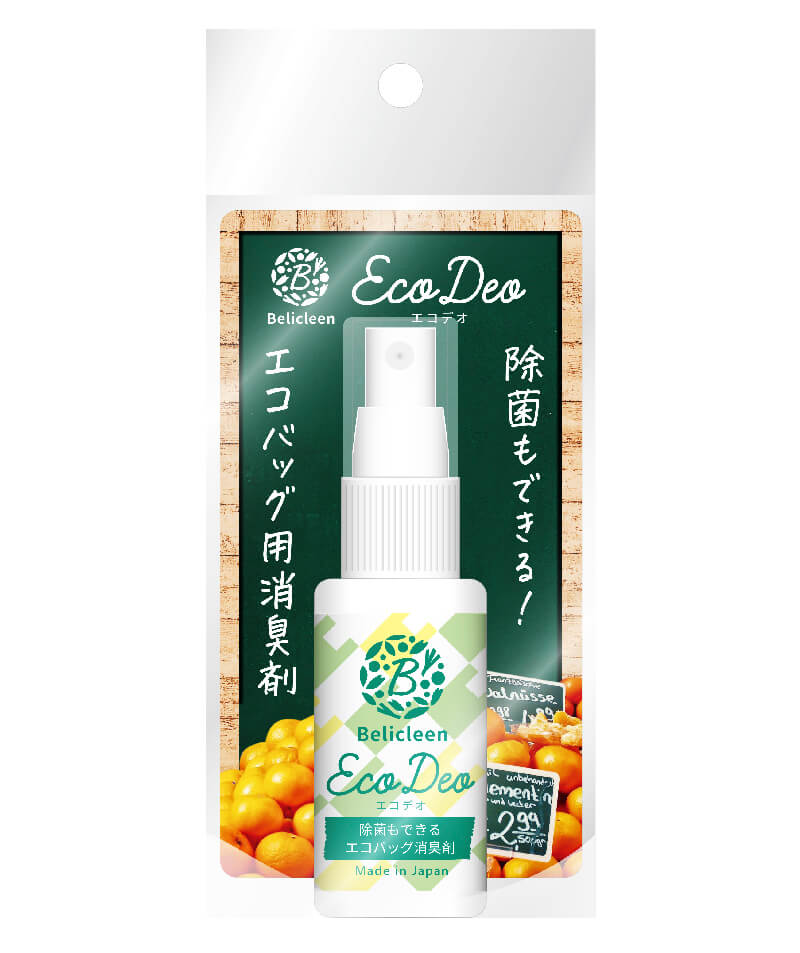 [Precautions for use] ● Do not drink ● Do not use for any other purpose ● Be careful not to get this in your eyes, and if it gets in your eyes, rinse thoroughly with water without rubbing ● If you accidentally swallow it, drink water Talk to a doctor * If any abnormalities remain, consult a specialist. ● If you are worried about discoloration or stains, use it extensively after testing in an inconspicuous place. ● Be careful not to inhale. Attach
[Precautions for storage] ● Be sure to cap when not in use ● Store away from direct sunlight, high temperature and humidity ● Store out of reach of children ● Do not refill in other containers