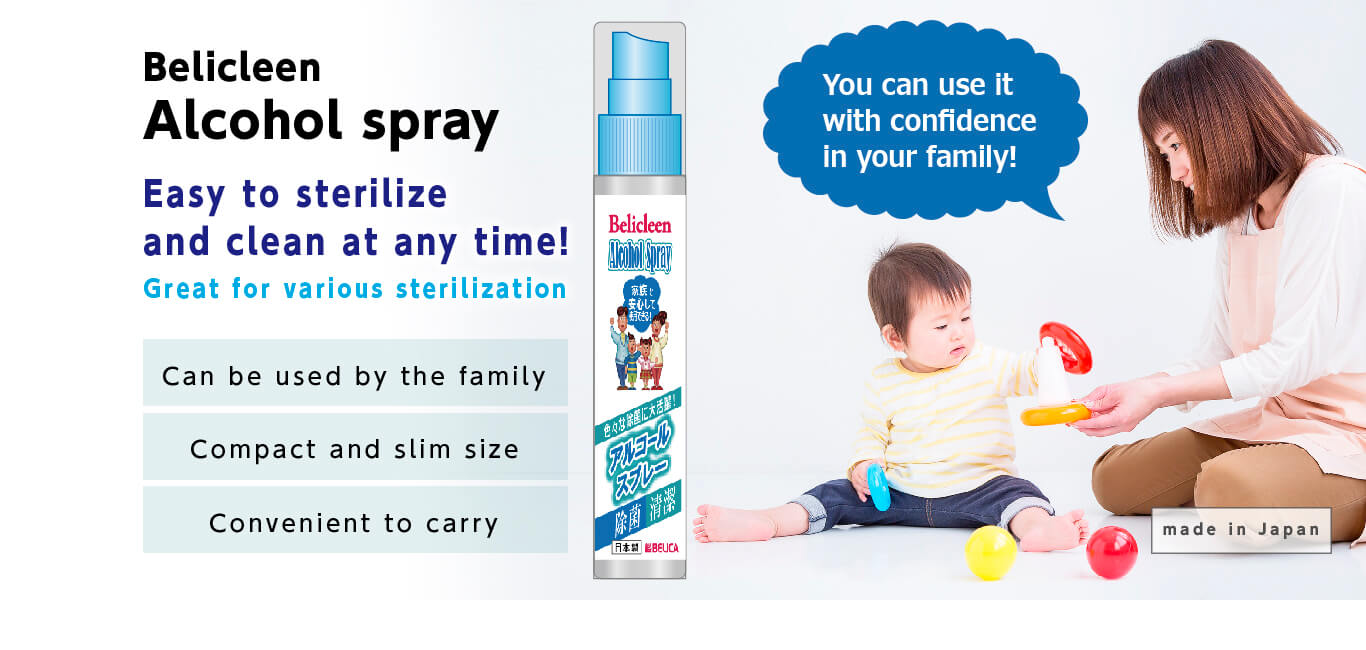 Easy sterilization and cleanliness anytime, anywhere!
Ethanol is used as a sterilization component and is effective for a wide range of sterilization. Ethanol is effective against various food poisoning bacteria and bacteria such as mold. The spray type spreads quickly.
It also contains ingredients that the whole family can use with peace of mind.
Contains moisturizing ingredient (glycerin).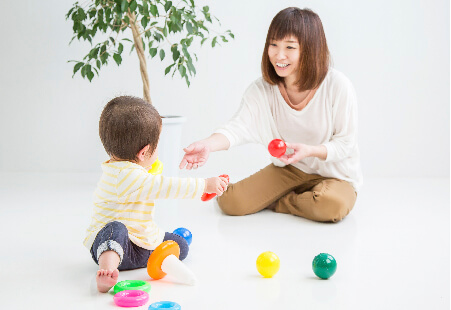 Compact and slim 50ml size that does not take up space
The slim and compact size saves space even when placed on a washbasin.It is convenient to carry and easy to put in your bag, and you can sterilize it anytime, anywhere.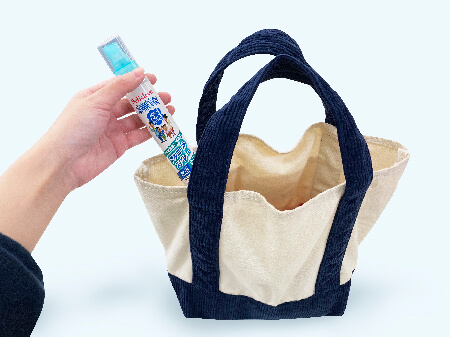 how to use

1. Remove the cap. When using for the first time, push the pump a few times.
2. Spray an appropriate amount of alcohol spray where you want to use it.
* Be careful not to get this in your eyes.
Spec
This product contains alcohol
Do not use if you have skin abnormalities such as scratches, swelling, inflammation, eczema, or if you or your family are allergic to alcohol or have weak skin.
● Press the blank several times to start using.
● Do not use this product upside down.
Contents: 50mL
Ingredients: ethanol, glycerin, fatty acids, purified water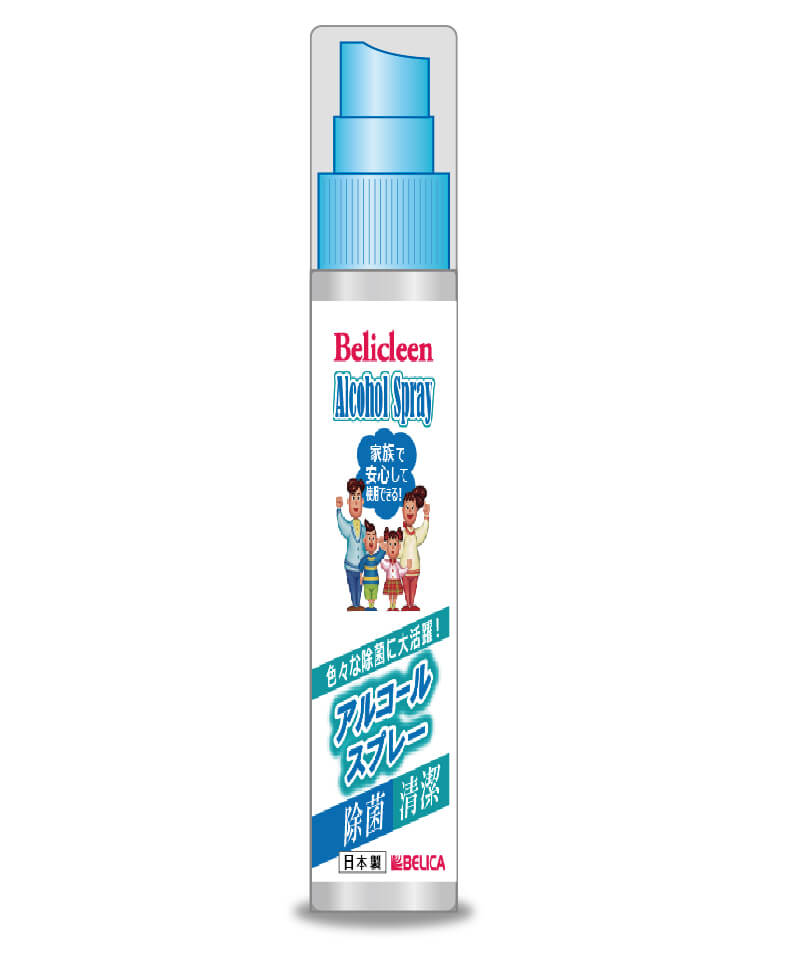 [Precautions for use] ● Do not drink ● Do not use for any other purpose ● If you accidentally swallow this product, take 1 to 2 glasses of water ● Be careful not to get this in your eyes. If it gets in, rinse thoroughly with running water or lukewarm water without rubbing. ● Discontinue use if abnormalities such as redness, swelling, itchiness and irritation appear during or after use. * Bring this product in all cases. Talk to your doctor after use ● Dry your hands thoroughly after use (may catch fire if you bring it close to fire if it is not sufficiently dry) ● If used by children, under the guidance and supervision of a guardian ● Keep away from fire ● Be careful as it may discolor if it adheres to the floor or furniture.
[Precautions for storage] ● Do not store near fire ● Do not refill in other containers ● Store out of reach of infants and children ● Store away from direct sunlight and high temperature and humidity