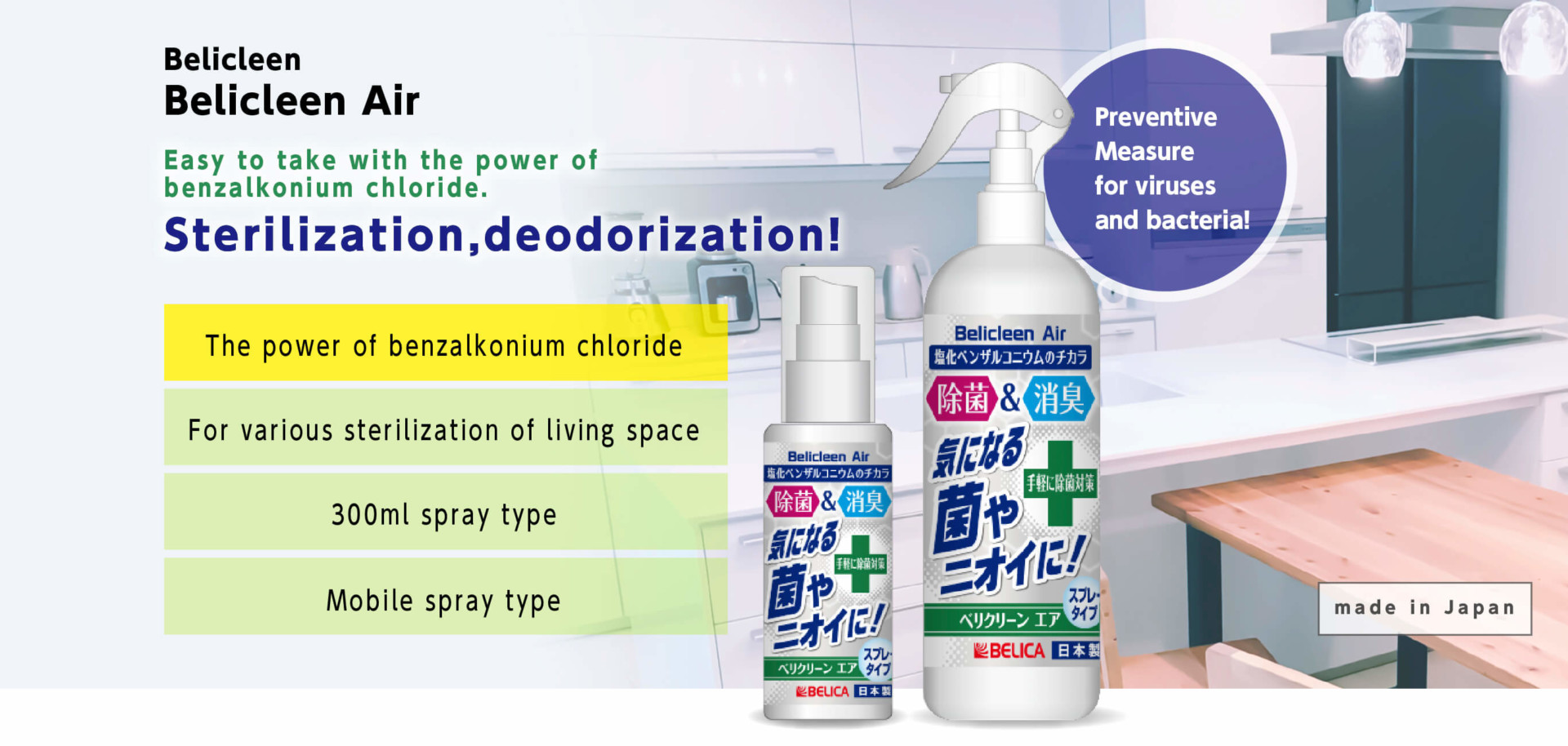 The power of benzalkonium chloride disinfects,deodorizes!
① Remove the lock on the pump. ②Spray about 20 cm away from the place or object where you want to remove bacteria or deodorize.
*Do not spray directly on the human body or pets. *This product does not remove all viruses, bacteria and molds indoors.
Spec
For various sanitization of living space!
For doorknobs, handrails, kitchens, sofas, furniture, clothes, tatami, carpets, etc.
● Press the button several times to start using it.
● If you are worried about discoloration or stains, try before using it in an inconspicuous place.
● Do not use this product upside down.
Contents: 60mL
Ingredients: water, ethanol, benzalkonium chloride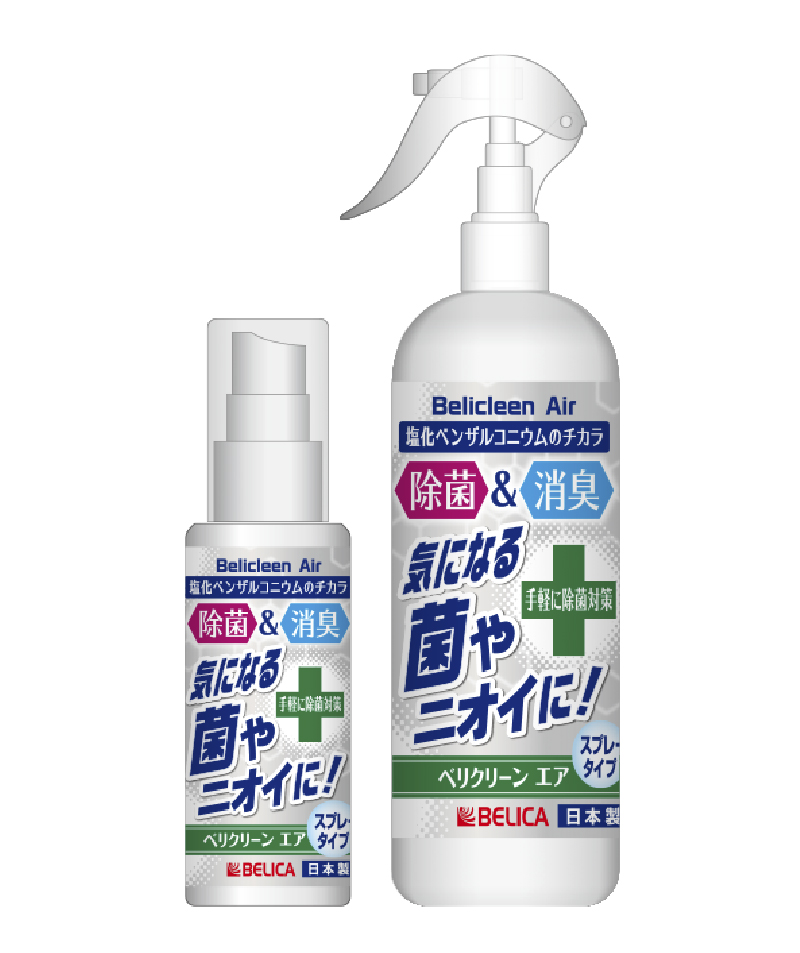 [Precautions] ●Do not drink this product
● Do not use for anything other than the purpose of this product
● Use up quickly after opening
● Do not use on face or body
● Gloves/masks for those with sensitive skin or hypersensitivity Wear it first
● Use it after trying it in an inconspicuous part (It may discolor depending on the material and the type of coating)
● Do not use it on "materials that water will soak into" such as white wood
● The appearance and specifications of the product Subject to change without notice
[First-aid measures] ● If you accidentally swallow it, rinse your mouth without vomiting and drink 1 to 2 glasses of water, and then consult a doctor.
● You may experience symptoms such as "seeing" or "sickness" during use. If it gets out, ventilate well and discontinue use.
● If it gets in your eyes, wash it well with running water.
● If it gets on your skin, wash it off thoroughly with water.
● In any case, bring this product with you. Consult a specialist at
[Precautions for storage] ● Store away from direct sunlight, fire, heat and humidity
● Do not place it in a place where infants can reach
● Do not store it in a collapsed state