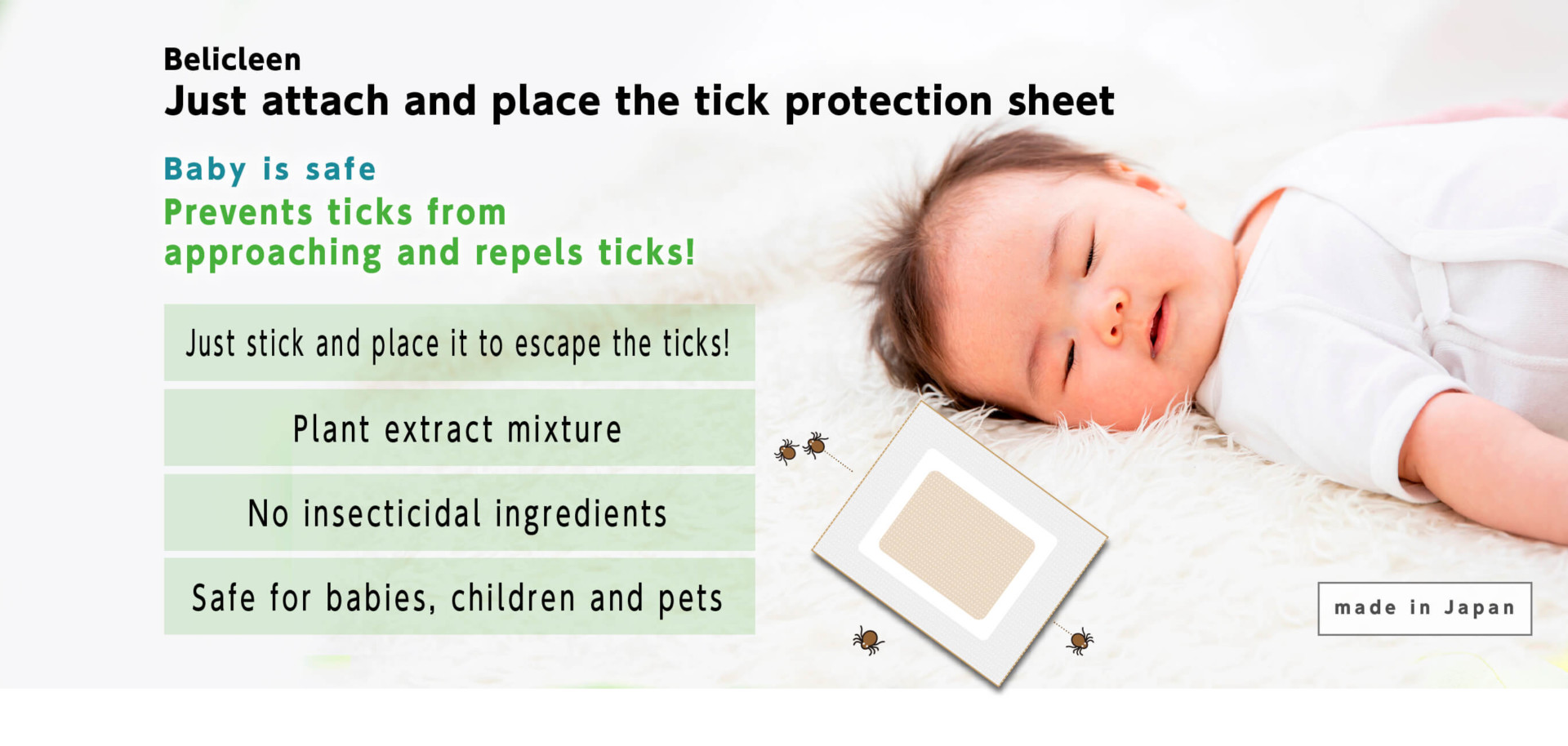 Belicleen Just attach and place the tick protection sheet
Put it on the place where you want to protect it from ticks, or put it on it and let the mites escape!

① Take out the "mite protection sheet" from the bag. ② Only when pasting and using, remove the"sticker paper" from the "fixing sticker (separate bag)" and attach it to the "tick rotection sheet".
③ Stick or place it on the place where you want to avoid ticks.
*Estimated replacement period: about 1 month
Spec
Belicleen
A sheet to prevent ticks just by sticking and placing
Unlike spray type insecticides, it does not pollute the air and is safe for babies, children and pets. No insecticidal ingredients are used. Effective against ticks such as wardrobes, closets, closets, mattresses, sofas, cushions, carpets, pet mats, and stuffed animals. You can choose to "paste" or "place" the sheet depending on the application.
*Approximate replacement period: 1 month
Contents: 5 sheets (5 sheets to prevent ticks/ 5 stickers for fixing)
Ingredients: plant extract, TKB tick repellent, ethanol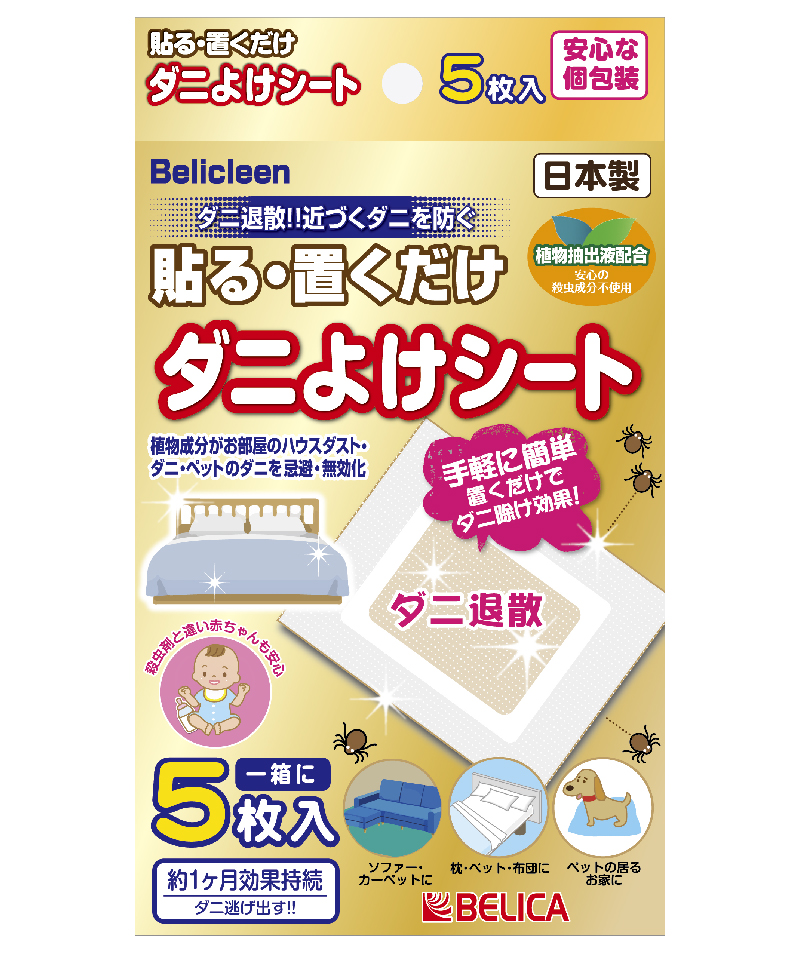 [Precautions] ● This product is not drinkable. If you accidentally eat, consult a doctor.
● Install so that the sheet does not come into direct contact with the skin. If the bag is torn and touches the contents, wash it off thoroughly with soap. If any abnormality remains, consult a doctor.
● If you feel any abnormalities during use, stop using and consult a doctor.
● Do not install or stick to a place where infants can reach because it may cause accidental eating.
● Observe the installation method, location, and expiration date.
● Seats cannot be washed. Do not put it in water or hot water.
●Capture area and period of use vary depending on the environment in which the sheet is installed.
● If this product (food additives) adheres after use or during removal, use a vacuum cleaner to remove it.
● Not all mites are effective.
● This product has a slight odor of repellent.
[Precautions for storage] ● Keep out of reach of young children.
● Store away from direct sunlight and firearms.
● After the period of use, dispose of according to the method specified by each person.