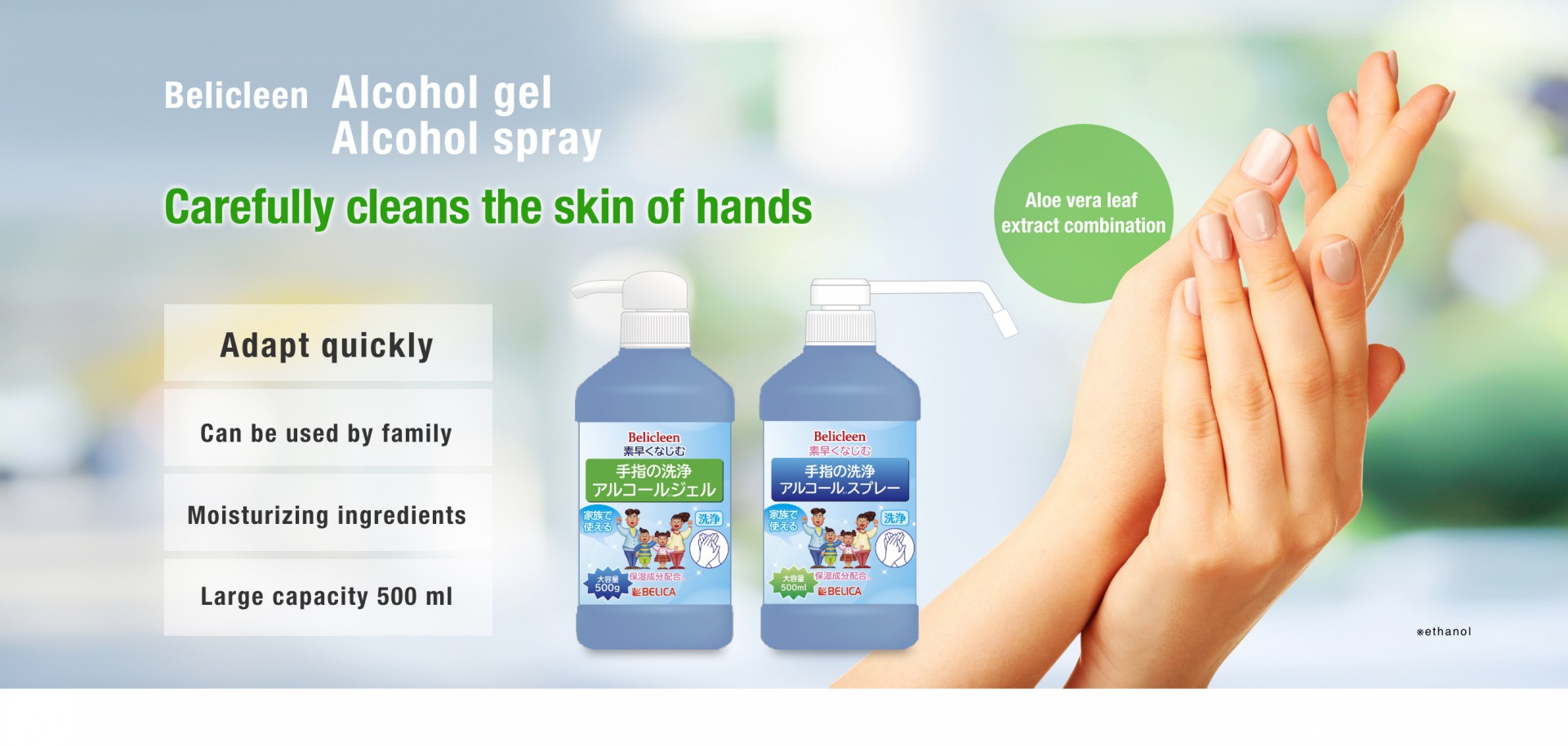 Belicleen Alcohol gel Alcohol spray
Carefully wash your skin quickly and thoroughly!
・Combined with moisturizing ingredients*, it can be used while caring for the skin.
・No need for water, you can quickly wash anytime, anywhere.
・Large capacity 500 ml for the whole family.
・A moisturizing and moisturizing ingredient combination* prevents the skin from being roughened by alcohol.
* Aloe vera leaf extract Aloe vera mesophyll contains mucopolysaccharides, and mucopolysaccharides have a function to retain moisture in the skin. Effective for dryness and moisturizing.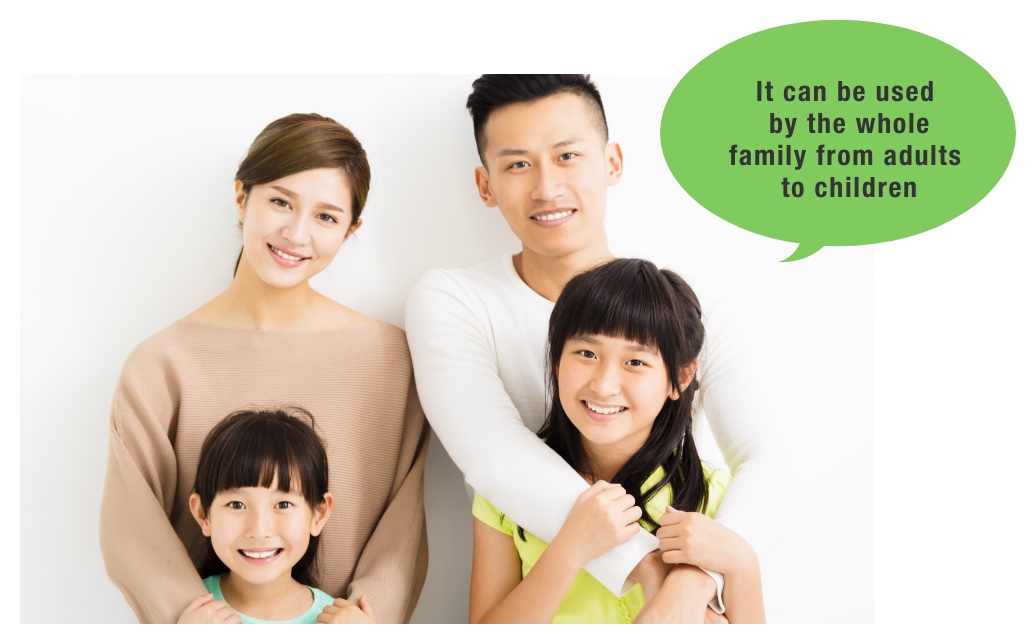 How to use

Take an appropriate amount on the palm and spread it on the entire hand until it fits in. Then, wash it off lightly.
Spec
Belicleen
Alcohol gel Alcohol spray
This product contains alcohol
Do not use if you are sensitive to alcohol* or have weak skin.
Contents: 500mL
Ingredients: Tanol, purified water, PG, caprylyl glycol, PEG/PPG-17/6 copolymer,
acrylates/alkyl acrylate (C-10-30) crosspolymer,
Tetrahydroxypropyriethylenediamine, aloe vera leaf extract, fragrance
※ethanol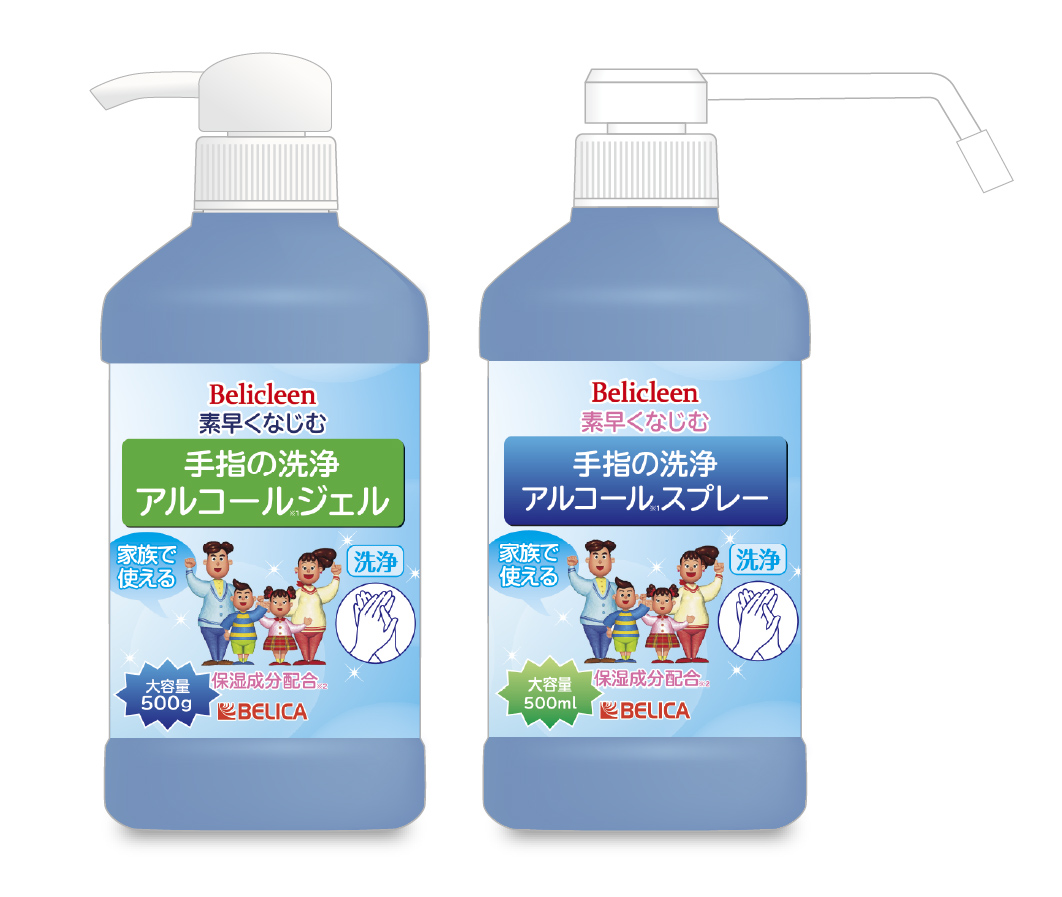 [Precautions] ● Make sure that you have no abnormality on your skin before using.
●If this disagrees with your skin, or if you observe any abnormalities such as redness, swelling, itchiness, irritation, white spots (white spots etc.) or skin darkening during or after use, discontinue use. If you continue to use cosmetics as they are, the symptoms may worsen, so please consult a dermatologist.
●Do not use on areas with an abnormality such as a scratch, swelling, or rash.
●Should this get in your eyes, rinse immediately. ●Do not drink. If you get in the water, take measures such as drinking water and vomiting. ● When used by small children, use it under the supervision of a parent.
● Do not use or store near fire as it may catch fire. ● Please do not use for any other purpose. ● After use, be sure to close the lid tightly, and keep it out of reach of infants and small children. ● Store the product away from direct sunlight and places with extremely high and low temperatures. ● When the temperature drops, it may become cloudy and the viscosity may drop, but this does not affect the quality.
Contact Us