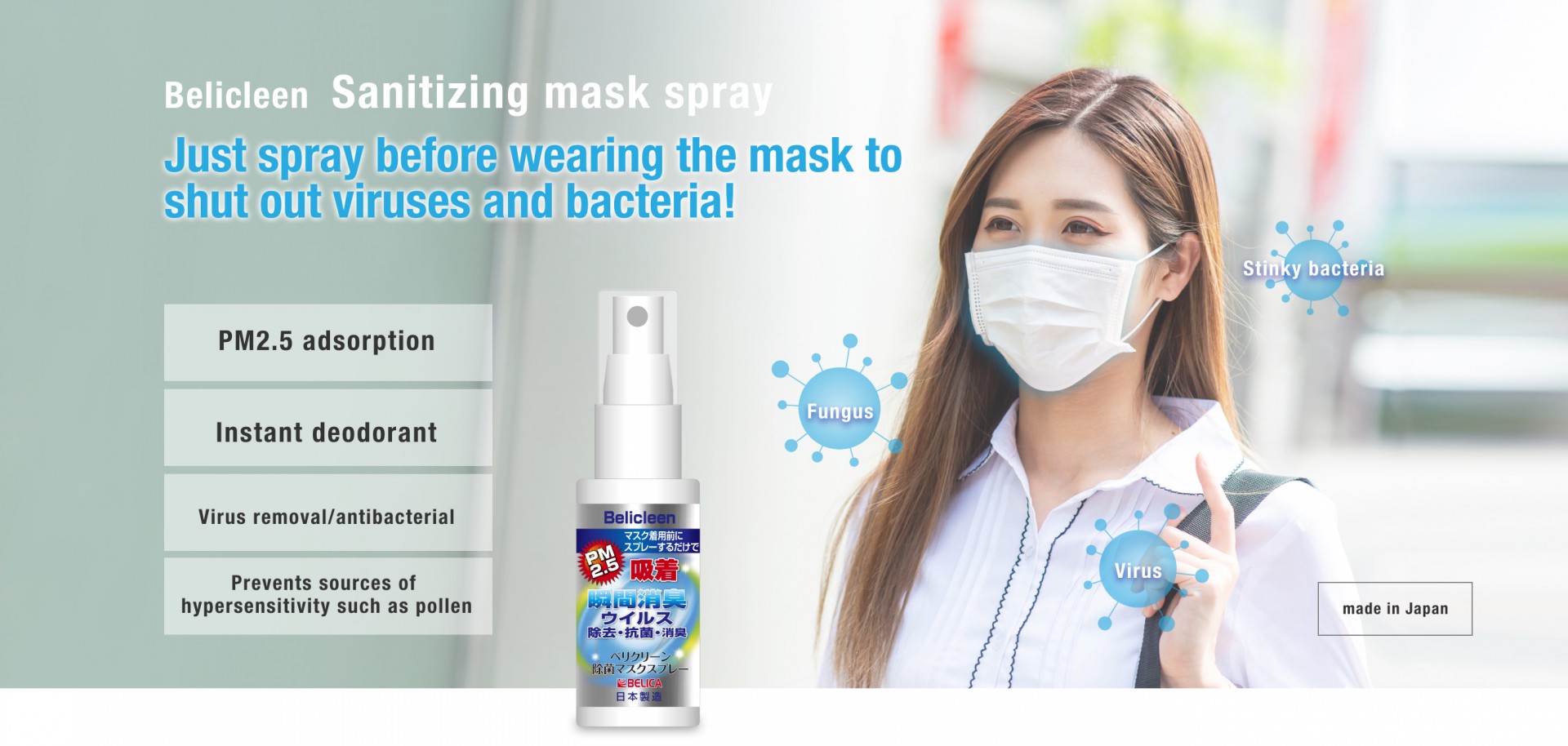 Just spray on the mask to shut out virus and bacteria!
Spec
Belicleen
sanitizing mask spray
This product contains alcohol
Do not use if you are sensitive to alcohol or have weak skin. Dry the sprayed mask well before use.
●Press the button several times when you start using it.
● Shake the sprayed mask lightly to dry thoroughly before use.
● If you are worried about discoloration or stains, try before using it in an inconspicuous place.
● Do not use this product upside down.
● Do not spray while wearing a mask.
Contents: 30mL
Ingredients: ethanol, ethoxysilane compounds, inorganic salts (derived from natural minerals)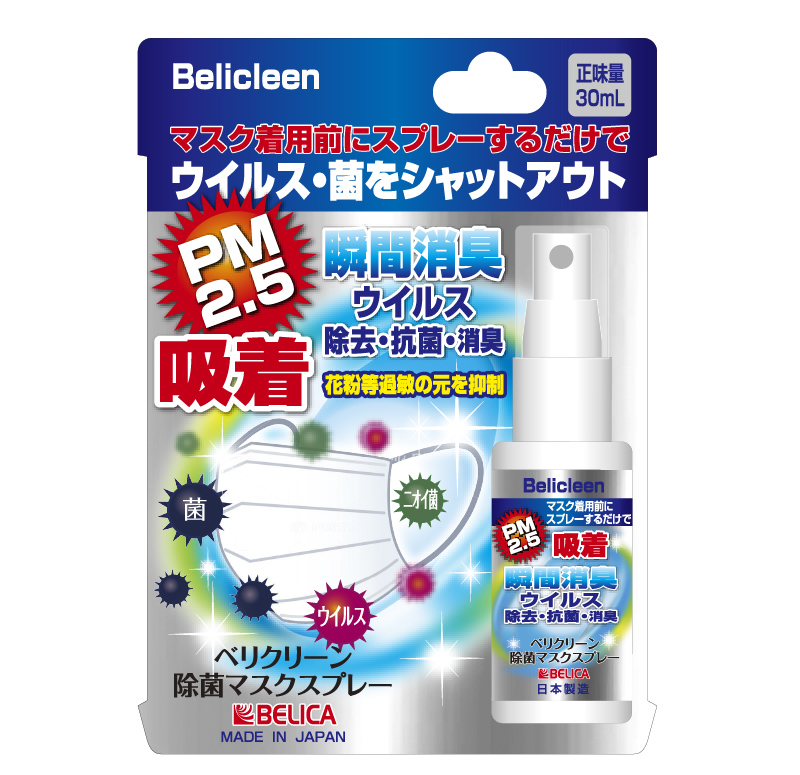 [Precautions] ● Do not use if skin is abnormal.
● If you feel sick during use or have abnormalities such as redness, swelling, itchiness or irritation (skin, nose or throat), discontinue use.
●Be careful not to get this in your eyes. If it gets in your eyes, rinse it thoroughly with water or lukewarm water without rubbing and consult a doctor.
●Do not drink. If you get it in your mouth, take measures such as drinking water and vomiting, and consult a doctor.
● If used by children, please use under the supervision of a parent. ● Observe the mask usage and do not wear the same mask repeatedly.
● Please do not use for any other purpose. ●Do not use near fire. ● When using, please ventilate well. ● Be careful not to inhale.
● Do not operate vehicles or machinery or perform dangerous work while wearing a mask that is not sufficiently dry.
● If it adheres to building materials or furniture, wipe it off immediately.
[Precautions for storage] ● Be sure to put the cap on when not in use. ● Please keep in a cool place out of direct sunlight.
● Please keep out of reach of children. ●Please do not refill other containers. ● Do not store near fire.
Contact Us