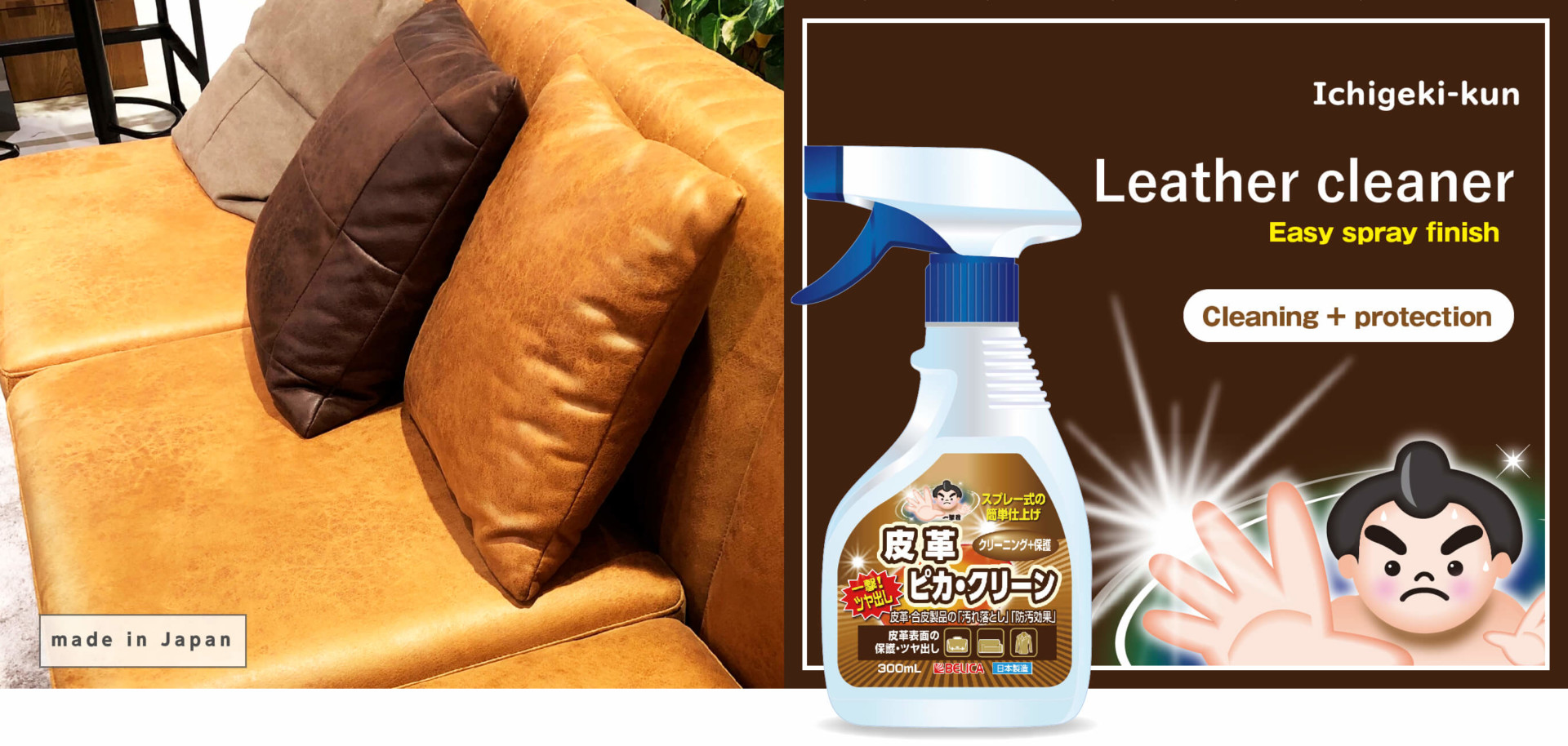 "Stain removal" and "antifouling effect" of leather and synthetic leather products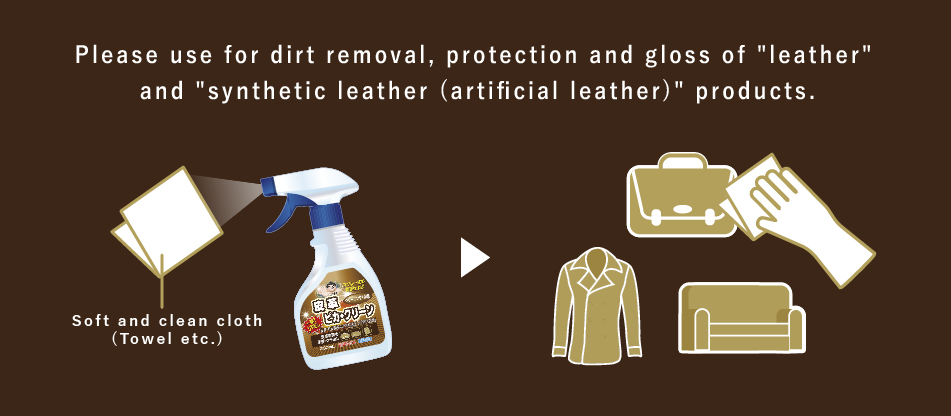 [How to use] ① Shake the bottle well before use. (2) Spray on a soft and clean cloth (towel, etc.) 2-3 times and wipe gently without applying force.
* Do not spray directly on the leather surface. * If there is any unwiped residue (unevenness), wipe it with another clean cloth.
[Caution] ● Do not use if the leather is cracked or cracked as it will not be effective. ● If the leather product is light in color and is soaked with "dirt / black stains", it will not be clean.
* Unusable: Leather with a fluffy surface such as suede. Matte type leather, specially processed leather, and those that fade when wiped with water.
Detail
Ichigeki-kun
Leather cleaner Spray type
● Removes dirt and cleans leather products with antibacterial and antifungal effects
● Protects the texture of leather with a beautiful luster
● No need to wipe twice
● Water repellent effect and antifouling effect
● Easy to use and speedy
Net amount: 300mL
Liquid: weakly alkaline
Ingredients: Surfactant, Silicone, Bactericidal, Antifungal agent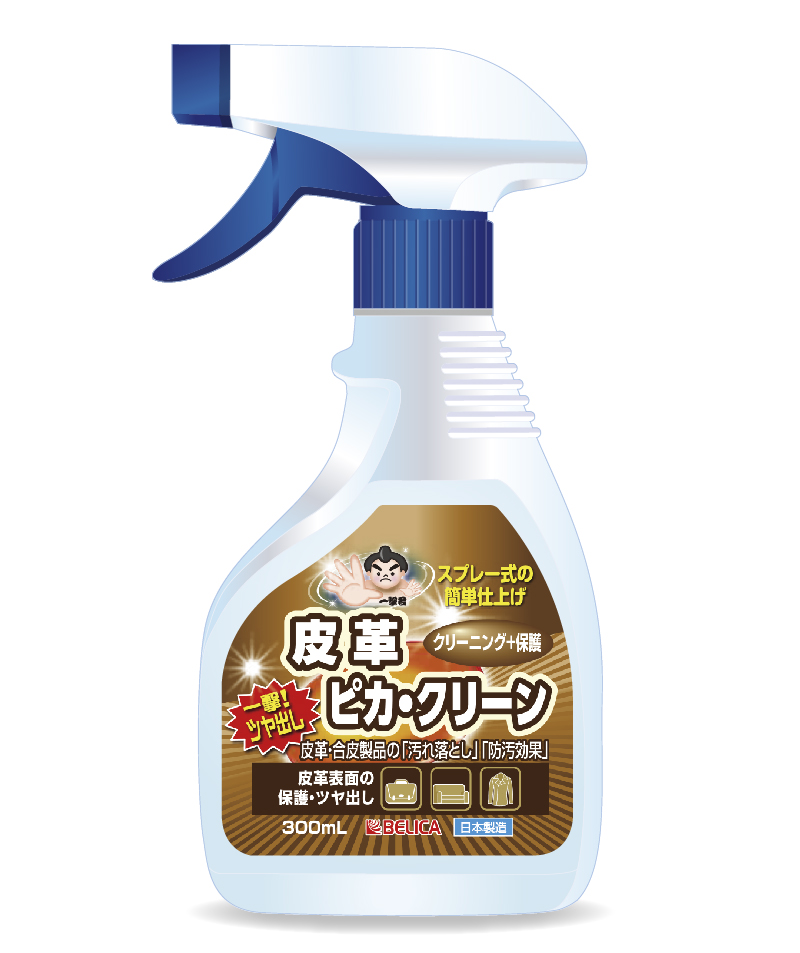 [Precautions for use] ● Do not inhale or drink. (It is harmful to the human body.) ● People with weak skin may become inflamed. Wear gloves to protect your hands when using. ● First, try it in an inconspicuous place, and then use it extensively if there are no abnormalities.
[First Aid] ● If it gets on your skin, wash it off thoroughly with running water. ● If swallowed, rinse your mouth and drink 1 to 2 glasses of water. After that, please bring this product and consult a specialist. ● Do not use for any purpose other than those listed. ● Tighten the cap tightly after use. ● Keep out of reach of children.
[Storage] ● Store in an upright container, avoiding direct sunlight, high temperatures (where the temperature rises above 40 ° C), and places where it freezes. ● Tighten the lid tightly after use. ● When disposing of the product, use up the contents and then dispose of it according to the instructions of the local government.